Auto Molding – Plastic Injection Molding for Automotive Industry
The engineering plastics are getting more and more popular in modern automobile industry and auto parts producing with automotive molding process because of its characteristics of easy processing, good performance and low cost, it's of great significant to replace steel products with automotive plastic injection molding services and plastic injection molded auto parts to realize automobile lightweight.
What is automotive molding?
Automotive injection molding is the most widely used production methods in automotive plastic parts processing, refers to decorative and protective molding for car body, including side body molding, lower body molding, door molding, window molding, footrest molding, etc. the automobile dashboard, bumper, seat, and more products are adopt injection molding technology, especially the bumper molding, brings great solution for manufacturing quality and profitable plastic injection molded bumpers with high efficiency and excellent properties. Automobile molds are reliable to produce molded auto parts with high quality finish and mass production needs.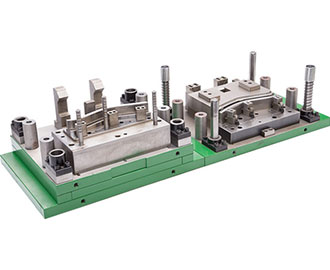 Benefits of Automotive Plastic Injection Molding

– Reduce the weight of automobile and other vehicles

– Simplify manufacturing process

– Improve production efficiency and lower cost

– Increase auto parts diversity and function

– Multiple test plastic materials for specific properties
Automotive Plastic Injection Molding Service – Auto Moulds & Car Molded Products Manufacturer & Company
Plasticinjiectionmould.com can supply high-quality auto parts mold design and automotive plastic injection molded parts according to your requirements, you can find right car molding and automotive injection molding services to decorate and protect your car. Through years of experience in injection molding services and molds making, EX MOULD CO., LIMITED is your ideal partner to assist you in the automotive sector with high efficiency and strict quality control system. Our auto moldings feature car side molding, car door molding, car window molding, car molding trim, car roof molding, car bumper molding and others are made of PLA, ABS, PVC, Polycarbonate, etc., forming exterior and interior automobile components.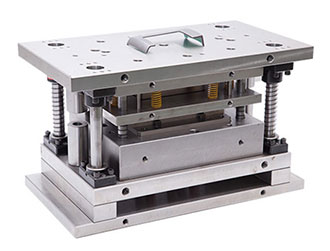 Main Injection Molded Auto Parts
Center panel, Upper shell steer, Cradle Plate, Base door, Mirror cap, Main dash, Cover foot rest, Tray, Dash center part, Tank cac, Radiator hearder tank, Grille radiator, Belt cover, Drawer Rhd, Central consol, Wheel cap, Rear trunk panel, Post cover upper, Rear tail light, Trunk lining, Lining front look, fenders, door handles, etc.
Advantages of Our Car Plastic Injection Molding for Automotive Applications
– Multiple materials are available to choose.

PLA, ABS, PVC, Polycarbonate, Nylon and more materials can be melt down under certain heat and pressure condition, flow through the runner of molds cavity and form the shape of car molds.

– Solid and superior performance.

Our car moldings are able to withstand the toughest challenges from engine, frame, suspension and more.
– Extreme repeatability.

Repeatability is crucial to realize mass production of identical molds with excellent designs, which increases the consistency, safety, and quality in automotive industry.

– Professional manufacturing technique.

High precision and consistency can be ensured based on our skilled production and technical staff. A variety of surface finish options can be applied on the molds.
– Strict quality control system.

All materials will be checked upon delivery to ensure they meet the project requirements before manufacturing, throughout the whole injection molding process, each component will also be checked before releasing to the next step, final quality checking for key points will be performed before shipping as well.