PEEK Injection Molding – PEEK Plastic Molds & PEEK Molded Parts
PEEK (Polyether ether ketone) is a colorless organic thermoplastic polymer and special engineering plastics, with better heat resistance than other high temperature resistant plastics, and high strength, high modulus, high fracture toughness and good size invariability, it's highly recommended for PEEK injection molding and PEEK mold design with the versatility and excellent characteristics such as high temperature resistance, self-lubrication, easy processing and high mechanical strength. Injection molded PEEK parts can be an effective replacement for machined metal parts in a broad range of uses including medical, aerospace and more. PEEK plastic injection molding products involves tubing, profiles, bearings, seals, valves, cable insulation, medical implants, etc.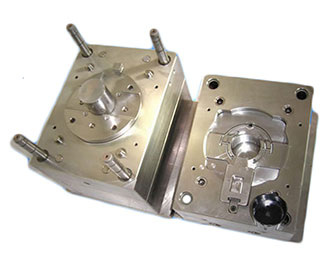 Benefits of PEEK Plastics

– Corrosion resistance, anti-aging and anti solubility
– Toughness and rigidity
– Precise size and lightweight
– Radiation resistance, wear resistance, hydrolysis resistance
– Excellent characteristics under high temperature and high pressure condition
– Good antistatic electrical insulation performance
– Low dust and toxic gas emissions.
PEEK Plastic Injection Molding – PEEK Mold Design & Molded Products Manufacturer
PEEK resin is easy to extrusion and injection molding with excellent processing function and high molding efficiency. From PEEK material selection, mold design, mold manufacturing to PEEK molding, PEEK injection molding is the last step to complete the process, Peek can be processed and molded by conventional screw or plunger injection molding machine. It's critical to choose a right injection molding machine, dry PEEK Polymer and keep clean. In addition, the performance and properties of the finished PEEK mold can be compromised if the process temperatures do not meet the requirements.
Plasticinjiectionmould.com offering PEEK injection molding service and PEEK molded products in different applications such as automotive, household appliance, electronics, communications and more. We are specialized in PEEK insert molding, PEEK mold design, molds making, mold construction, molded PEEK components and more injection moulding services. Seasoned technician, professional designing team, sophisticated production equipment, and serious inspection procedure enable our injection molded PEEK parts to reach the highest quality, precision tolerance, and excellent finish with the most cost effective prices, we always focus on maximizing the properties, quality and consistency of each PEEK part.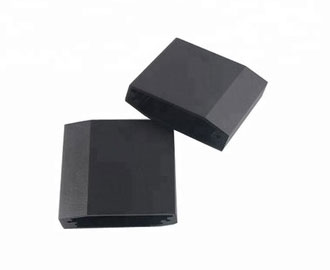 Specifications of Our PEEK Injection Molding Service
Main PEEK molding services:

hot runner molding, cold runner molding, insert molding, blow molding, circle molding, etc.

Surface Finishes:

gloss, polish, matt, texture, etc.
Main PEEK molding products:

custom PEEK moulds and molded parts

Color and dimension:

customized
Application:

electronic and electrical, medical, automobile, mechanical, aerospace, fuel power, oil exploration, coating and other industries. Injection molded PEEK parts covering cable, coil, probe, filling column and connecting ultra-fine tube for liquid chromatography analyser, aircraft parts, compressor valve plate, piston ring, seal and chemical pump body and valve parts, surgical and dental equipment and compact medical instruments with high sterilization requirements and multiple utilization, artificial bone, wafer bearing chip, electronic insulating diaphragm, printed circuit board, high temperature connector, various connecting devices, etc.
Benefits of Our PEEK Plastic Injection Moulding Service

– Fast delivery speed and short turnaround time
– High cost performance ratio and reasonable prices
– Detailed and strict quality control system for each step
– Sample measurement report as customer requirements
– Professional project manager to ensure the smoothness of mold building process