Insert Molding Process – Insert Injection Molding Solutions
Insert molding is one the popular molding methods, which are widely used to make insert-molded couplings, filters, threaded fasteners, and electrical components in a wide range of industries. Insert molding preserves the strength and functionality of metal parts by embedding these elements in more economical and efficient plastic parts, giving you the best of both worlds.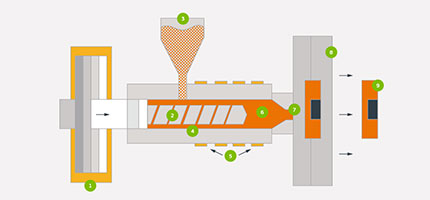 What is Insert Molding & Insert Molds?
Insert molding refers to a molding method in which one or more previously fabricated molten plastic resins encapsulated and injected into a insert mold, and the molten material is bonded and solidified to form an integrated single finished part. The Insert mold components are usually simple objects made of metal or different types of plastic, metal materials are used to improve strength and electrical conductivity, while plastics are used to improve wear resistance, tensile strength and weight. Plastic insert molding can help save costs and reduce production time by eliminating the need for secondary operations such as soldering, connectors and adhesives, and is ideal for increasing component strength and reliability.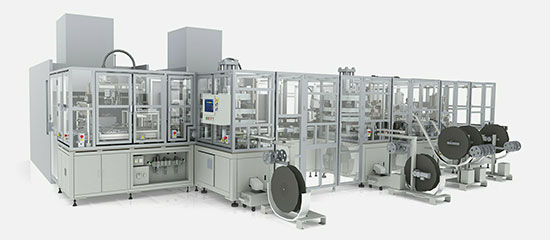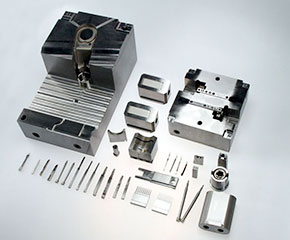 Benefits of Injecting Molding With Insert Molds:
Reduce part size and weight, improve component reliability, strength and structure
Insert molding allows retention of essential metal elements within a plastic part
Strengthen fastening areas and eliminate creep potential
Enhanced design flexibility by integrating features not possible with plastic alone
Insert molding saves those assembly and labor costs
Insert Molding Applications:
Electrical components: Screws, studs, contacts, clips, spring contacts, pins, surface mount pads, and more
Automotive parts: Insert-molded couplings, threaded fasteners, filters
Medical products: Plastic parts with metal parts are widely used in medical and surgical equipment
Industrial and consumer goods: Insert molding is used in many industries such as electronics, HVAC systems, etc.
Defense and Aerospace: Insert molding for aircraft interior, control, communication and guidance/navigation components.
Top Grade Profitable Insert Molding Process – Insert Molds, Insert Molded Plastic Parts & Products
Insert molding (RV molding insert, film insert molding, insert trim molding etc.) is just one of many professional plastic injection molding services offered by EX MOULD CO., LIMITED. Using highly advanced vertical forming machines, our insert molding process achieves tight tolerances to ensure proper molding of plastic parts. No matter what type of injection molding product you need, our quality can be adapted to the tests in every possible environment. We have the experience and expertise in insert molding technologies and design to deliver the demanding plastic insert molding solutions for complex parts required for projects in virtually every industry.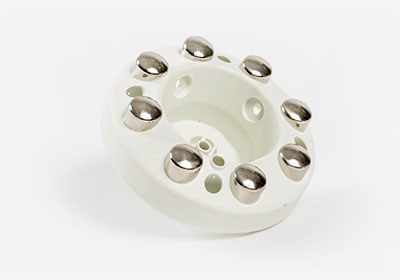 Benefits of Our Insert Injection Molding:
Flexible and customizable Insert Mold designs to meet your needs
Use a variety of excellent materials in the insert molding process to meet your application needs.
Ideal for small batch insert molded prototypes or full production runs
Please contact us for more information on our insert injection molding capabilities for the manufacture of plastic parts and metal inserts, or request a quote immediately.