LDPE Injection Molding – LDPE Plastic Molds & LDPE Molded Parts
LDPE Plastic Injection Molding is a popular method of manufacturing consumer and industrial products due to its useful properties and versatility. LDPE (Low density polyethylene) is a thermoplastic polymer made up of repetitive units of ethylene, with a highly branched chain structure. HDPE for injection molding works well in both hot and cold temperatures and has a tensile strength of 4550 pounds per inch. With very unique flow properties, this soft, flexible, lightweight material can be injection-molded for a variety of applications, particularly suitable to plastic film applications like shopping bags, bottles and containers, or wide range of everyday products like medical products, agricultural products, and electronic wiring. High ductility but low tensile strength, LDPE Injection Molding is the best but low-cost process method to make these consumer goods and housewares!

LDPE Injection Molding – LDPE Plastic Molds & LDPE Molded Parts
Superior moisture resistance, high-impact strength, good thermal and chemical resistance
Translucence, it can become transparent depending on its thickness.
Low cost polymer with good processability, easy to fabricate and form
High levels of ductility, more flexible than high density polyethylene
Best LDPE Injection Moulding – Quality LDPE Plastic Molded Parts & LDPE Molds
EX MOULD CO., LIMITED is a premier China LDPE plastic injection molding manufacturer offering custom LDPE injection molds and LEPD Molded Products. No matter the size or scope of your project, EX MOULD CO., LIMITED has unique design ideas and equipment to complete the job affordably and efficiently. Our Low Density Polyethylene injection molding machines range in size over 1000 tons, allowing us to create LDPE plastic parts in many sizes, and molded shapes.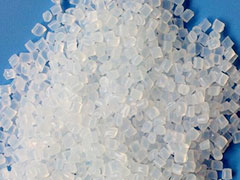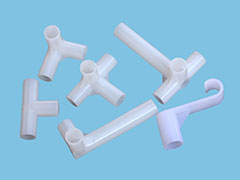 Specification of Our LDPE Plastic Injection Moulding Service
Main LDPE Mold Service:Custom LDPE plastic molds and LDPE molding parts

LDPE Injection Moulded Methods:Blow Mold, Runner Mold, Hot Runner Mold, Insert Mold, Epoxy Mold
Application:Sacks and plastic bags, Film for greenhouses and other agricultural uses, Medical products, Heavy construction, Lawn and Garden products, Toys, Household items (such as glasses, plates, cutlery etc), Computer components, Bottles, Diaper base, Pipes and pumps, Stretch film
Surface Finishes:Glossy finish, Semi-glossy finish, Matte finish, Textured finish

Color:A large variety of different even mix colored plastic injection molding parts can be manufactured
Benefits of Our LDPE Injection Molded Service:
High quality LDPE materials to use for injection molding, strict production and quality control
Help customer increase your manufacturing efficiency and decrease your overall costs
Cost effective and efficient production plan according to your exact specifications
Professional Customizing LDPE Molding service to your needs, through production and shipping
Skilled engineers create high standard and perfect LDPE Molding design for you
Instant considerable before and after-sale service, free sample, on time delivery