Hot Runner System For Plastic & Hot Runner Plastic Injection Mould
Now many people will consider the use of hot runner when doing the design of precision injection mold. Hot runner system can be seen as an extension of injection molding machinery, its' function is to thermally insulated to send the thermoplastic melt to the plastic mold. So the hot runner mould is a kind of plastic injection molding which uses heated device to keep the melt in the runner from solidifying. There are several benefits to use hot runner mould compared with the common runner mold, such as high injection efficiency, good molding quality and material saving. Hot runner mold has been successfully used to process all kinds of plastic injection molding materials. With the development of polymer industry, the hot runner mould technology is constantly developing and improving, and its application scope is more and more extensive, suitable for electronics, automobile, medical treatment, packaging, building, office equipment, etc.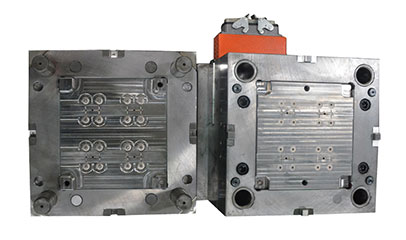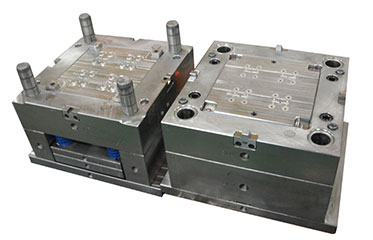 Injection Hot Runner Molding Materials
Hot runner mold has been successfully used to process various plastic materials. Such as PP, PE, PS, ABS, PBT, PA, PSU, PC, POM, LCP, PVC, pet, PMMA, Pei, ABS / PC, etc. Any plastic material that can be processed by cold runner mold can be processed by hot runner mold. Traditionally, the process of hot runner mold building involves having the mold base and the hot half and then fitted together onsite.
Hot Runner mold manufacturing steps:
Heat the mold to the set temperature, preheat it before injection, and cool it during injection.
Heat the syringe barrel to the preset temperature.
Heat the hot runner system to the preset temperature. For new or cleaned hot runner system, low pressure and slow injection shall be conducted first. The screw is injected at a low pressure of 1.5-3.0mpa, or at a low speed. In this way, the externally heated hot runner system will be filled to form a sealing or insulating layer. The inner heated flow passage and nozzle can be filled to form a sealing and heat preservation layer.
For the internal heating hot runner system, the heating is interrupted for about 15 minutes after low-pressure injection, so that the sealing and thermal insulation layer freezes quickly and solidifies on the wall surface.
After about 2-5min in the past, cycle production according to the set injection process parameters.
Hot Runner Mould Features- Improve the quality of injection molding products
– Reduce product deformation
– Improve product appearance
– Increase productivity
– Realize automatic production
– Expand and improve the consistency and balance of products
– Shorten the forming cycle of injection molded parts
Buy Best Plastic Injection Molding Products – Hot Runner Mould Manufacturer In China
EX MOULD CO., LIMITED has been committed to the hot runner plastic injection mould research and development, design, manufacturing, sales, service. With rich experiences working on hot runner mould, we are capable to offer durable, chemical resistance, wear resistance and high quality hot runner injection molding at most competitive price. Our hot runner precision injection mold design and precision injection mold processing are done according to the requirements of customers. We constantly meet the needs of customers from product quality and service, helping you design and accomplish the production with highest standards of the injection molding, accurately molded construction, specific hot runner mould parts, etc.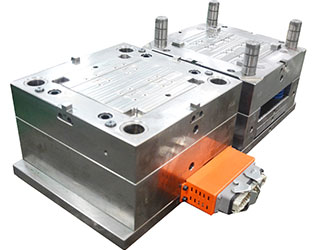 Benefits Of Our Injection Hot Runner Moulding Products- Timely delivery and competitive prices
– Products of premium quality and unique aesthetics
– Accept small orders
– Online customer service for instant communication
– Strong production efficiency