PVC Injection Molding – PVC Plastic Molds & PVC Molded Parts
PVC (Polyvinyl Chloride) is one of the most commonly used materials in plastic injection molding, which is third-most widely produced synthetic plastic polymer thermoplastic. Due to the great unique properties (refractory, anti static, easy to be machined) and economical (low cost but high yield), both rigid and flexible PVC plastics are prized by many applications across a wide array of industries from construction, chemical processing, PVC blister packaging, health care equipment and household.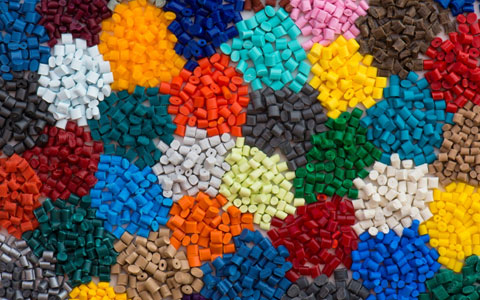 Benefits of PVC Plastics:
Relatively low price and readily available
Easy to plastic injection molded and machined
High hardness, and outstanding tensile strength (rigid PVC)
High heat resistance can be achieved by adding heat stabilizer during processing
Resists impact deformation very well relative to other plastics
Suitable for low to medium voltage and low frequency insulation applications
Very good resistant to environmental degradation, chemicals and alkalies
Polyvinyl Chloride is a thermoplastic, can be easily injection molded and then subsequently recycled. Economical production cost combined with the above characteristics of the plastic, PVC injection molding has been one of the best and easiest choices for manufacturing a variety of plastic products such as building and construction materials, electronic components, PVC sheet, rod and tubes. EX MOULD CO., LIMITED is the premier PVC molded product distributor and PVC Injection Molds supplier. For over 13 years, we have been providing quality and profitable PVC injection moulding service which has led us to be a reliable supplier of PVC Molding parts and products for the enterprises in a wide variety of industries.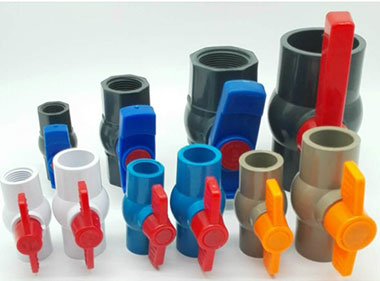 Specification of Our PVC Plastic Injection Moulding Service
Main PVC Mold Service:Custom PVC plastic molds and PVC molding parts

PVC Material Types:Rigid PVC (RPVC, CPVC, uPVC), Flexible PVC
PVC Injection Moulded Methods:Cold Runner Mold, Hot Runner Mold, PVC mold, Insert Mold, Epoxy Mold

Surface Finishes:Glossy finish, Semi-glossy finish, Matte finish, Textured finish
Color:A large variety of different even mix colored plastic injection molding parts can be manufactured

Application:construction materials (tubes, sheets, insulation on electrical wires, PVC flooring), machined and fabricated parts, chemical processing, ventilation equipment (fume scrubbers, ducting, blower housings), PVC blister packaging (resentation trays, cling film), health care equipment parts (containers), household products, etc.
Advantages of Our PVC Plastic Injection Moulding Service
High quality PVC materials to use for injection molding, strict production and quality control
Help customer increase your manufacturing efficiency and decrease your overall costs
Cost effective and efficient production plan according to your exact specifications
Professional Customizing PVC Molding service to your needs, through production and shipping
Skilled engineers create high standard and perfect PVC Molding design for you
Instant considerable before and after-sale service, free sample, on time delivery