What Is Nylon & Best Plastic Injection Moulding With Nylon
Nylon, usually referred to as "PA" (chemical designation, e.g. PA 6 or PA 6/66), Nylon plastic (PA) is a synthetic thermoplastic polymer commonly used in injection molding applications. It's one of the trickiest materials to mold with. This kind of plastic injection molding material itself has excellent toughness, self-lubrication, abrasion resistance, chemical resistance, gas permeability, oil resistance non-toxicity and easy coloring, etc. So Nylon is widely used in industry. With plastic injection molding, Nylon can be used for gears, bushings, plastic bearings, as well as some injection molded vehicle parts and other components for mechanical equipment like engines.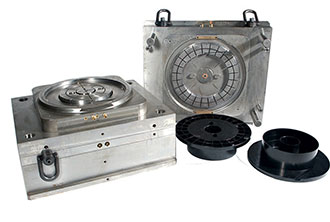 Injection Nylon Molding Material
The most commonly used types of nylon are: Nylon 6, Nylon 6/6, Nylon 66 and Nylon 6/66.In addition, the nylon material is also able to be negatively affected by exposure to UV rays mainly from direct sunlight. As a result, before the plastic injection molding process, a UV stabilizer is usually added to the plastic.
You should also note:
The processing temperature of Nylon is narrower. Control the injection temperature, mold temperature, injection time (including injection, pressure maintaining, cooling time), etc., and do not allow Nylon to stay in the screw for too long.
Benefits Of Our Nylon Injection Molded Parts- The impact strength is higher (higher than ABS `POM but lower than PC)
– High melting temperature
– High tensile strength
– Low thermal deformation temperature
– Low friction
– Large hygroscopicity
– Accurate dimensional stability
– Resistance to chemicals and abrasions

Applications For Nylon Injection Molding- Consumer apparel and footwear
– Sports and recreation equipment
– Industrial components
– Medical products
– Automotive products
Nylon Injection Molded Parts Wholesale – China Plastic Injection Mould Supplier
If you need components with a high melting point and low friction, as well as resistance to chemicals and abrasion, our Nylon plastic is your best choice. EX MOULD CO., LIMITED accumulated rich experiences in Nylon injection molding process, molds making, and injection molded Nylon parts, provides all types of Nylon injection molding parts & plastic injection mould design with competitive price. We are happy to discuss Nylon injection mould ideas with each client to ensure the plastic injection molding process meet your requirements, and assist you to design and accomplish the production with highest standards of the injection molding die, precise mould construction and specific Nylon injection molded parts. Welcome to choose EX MOULD!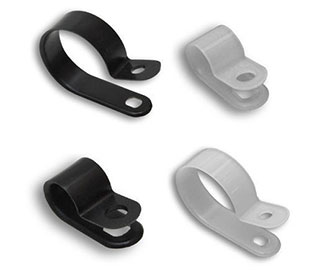 Advantages Of EX MOULD CO., LIMITED Nylon Injection Molding Service- Direct manufacturer and factory price
– Strong R&D team and customize design is available, to meet customers' high demands and expectations on products quality and productivity
– OEM welcome
– Professional machinists, assemblers, and quality control specialists will ensure your injection molded Nylon products are made to your exact specifications