EX MOULD is a China top injection molding company, manufacturer, supplier and exporter, specializes in designing and producing all types of high-quality plastic injection molded products, insert mould, over mould, mould tools including the high-end appearance parts automobile, medical, smart home, instrument, hand tools and more. We offer machining and finishing services to make tools from a variety of materials, and can produce 50 to 100,000+ finished parts in a wide variety of plastics. With advanced material verification and quality processes, we can ensure your tools and parts exceed your expectations.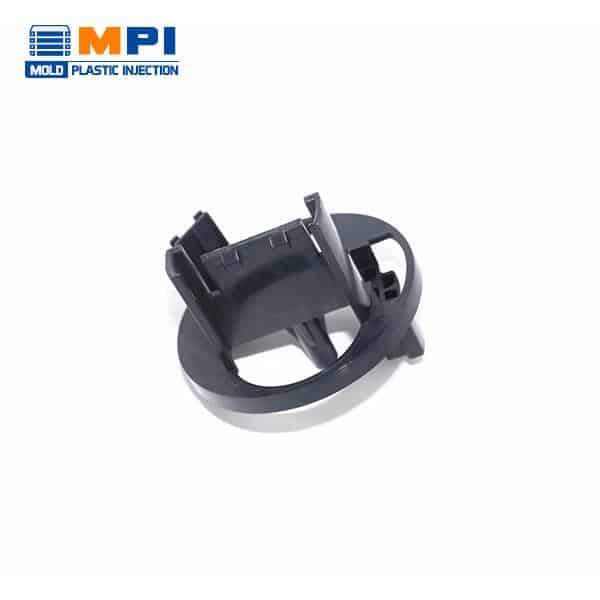 Why Choose EX MOULD Injection Molding Service
Complete Solution Provider
Has been committed in offering complete solution which includes plastic moulding die design, plastic injection mould design, insert mould design, overmould design and injection molding.
Quality Assurance
With many years of production experience, injection mold manufacturing, production and R & D, ingenuity casting Chinese plastic injection mold, our company implements strict scientific management, ISO9000 certification available.
Experienced Team
To meet the requirements of injection molded parts' precision, we have an excellent injection molding and design team with rich industry experience. Now the company has 80 employees and more than 20 development and design engineers for medical products and equipment mold. Carry out quality control and continuous improvement for every process of the company to ensure consistency and cost optimization of batch products.
Best Cooperator
We'd like to establish long-term and stable cooperative relationships with customers. With years of development and innovation, our company has cooperated with many well-known enterprises to develop and manufacture product appearance, and has established a strong technical strength.
Manufacturing Capabilities
Our team has more than ten years of industry experience and excellent mold design capabilities. With advanced production technology and injection molding machine equipment can provide accurate plastic parts for your electronic products.
Equipment
The workshop of EX MOULD covers more than 2,000 m2, we have owned many export equipment including high-speed CNC, EDM machines, Mirror EDM machines, Wire cutting machines and so on. The injection workshop has 90-800T injection molding machines of various models manufactured by Dahua of Hong Kong, Toshiba of Japan and HVSKY of Canada. We also have 2D and 3D Coordinate Measuring Mahines , Climate controlled QC center, in house hardness testing to guarantee the mould tolerance. More details please find the list as below. Use the best equipment for manufacturing quality plastic injection mould products!
| | | |
| --- | --- | --- |
| Equipment | Qty | Origin |
| YSG-614 Precision Grinding Machine | 3 | Taiwan |
| M7312H Automatic Surface Grinding Machine | 1 | China |
| SK360 Lather | 2 | China |
| Welding Machine | 1 | USA |
| VE-916 Horizontal Band Saw | 1 | Hong Kong |
| MC035 Sand-wheel Machine | 1 | China |
| KXMIOC Tooling Cutting Machine | 2 | China |
| Pin Cutting Machine | 2 | Taiwan |
| Z3032*10/1 Rocker Drill | 2 | China |
| On-site Generators | 2 | China |
| | | |
| --- | --- | --- |
| Wire Cutting Machines | Qty | Origin |
| KD7725E-7750 | 3 | Taiwan |
| 7725 | 2 | China |
| 7732 | 1 | China |
| 7740 | 1 | China |
| 7750 | 1 | China |
| | | |
| --- | --- | --- |
| CNC Milling Machines | Qty | Origin |
| RM-1200 (High speed milling – up to 20,000 RPM) | 1 | Taiwan (Purchased 2005) |
| MIKRON VCP 600 | 10 | USA (3 Purchased 2005) |
| | | |
| --- | --- | --- |
| EDM Machines | Qty | Origin |
| DM-540 | 2 | Taiwan |
| DM-400 | 3 | Taiwan |
Service
Technology, value, reliable customer service are what have earned us our customer loyalty. With after-sales, customer services, etc. 24 hours online, make you feel at ease in the whole process. Apart from that, our engineering and quality assurance, competitive pricing, guaranteed fast delivery and courteous system guarantees customer satisfaction